International Geneva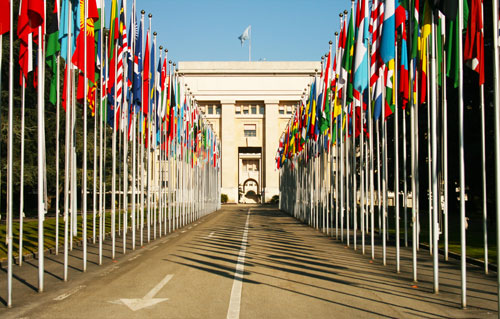 Geneva School of Diplomacy is set in the Domaine de Penthes at Pregny-Geneva, a very beautiful campus in the heart of the most diplomatic neighbourhood on the planet. That neighbourhood is home to more than 190 international organisations - governmental and non-governmental. GSD students are regular visitors to one or another of these organisations. And every GSD student carries a card and pass to the next-door United Nations Library - one of the great libraries of the world in the field of international relations and law.
Geneva School of Diplomacy contributes actively to the intellectual stimulation of the international diplomatic and expatriate community in Geneva through a number of outreach activities.
Through its Peacecraft center, the school hosts informal diplomatic and mediation meetings for parties in conflict. On a regular basis, it organises Master classes where experts and renowned personalities share their experience and ideas with the students. Experienced practitioners can attend GSD Training programmes which are offered throughout the year.
High-school students have an opportunity to get a sense of what it is to study international relations and visit major organizations within the United Nations system by attending the annual International Relations Summer School programme.